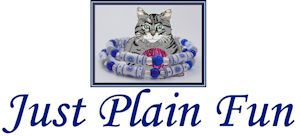 Daily Update - December 7, 2021
What am I Doing?
I am working on a series of Quilt Block Videos done in the Quilt as You Piece method. When I am done, there should be 30 quilt blocks that I will then put together with sashing in between the blocks. I do plan to make a video of putting the quilt together. This is the primary way I make quilts.
The quilt in the photo is the front of the quilt block, the back is the same pattern, just different fabrics. The patterns and materials list are on the site as well, the same day I post the video I make for each block. The very first block, Five Strip Rail Fence is free for everyone, no points needed and no membership needed. Most of the rest of the blocks for this quilt will be for Members. You can get them with points or for $1.99 each or as a Gold member, you will not need to redeem points or pay anything for the PDF files.
Featured Pattern
This pattern is Free on December 7th only.
I know you are thinking to yourself that you have seen this candle before and you may have even made one that is similar. Well the idea for this candle is not mine but the pattern is. I am sure I could come up with other looks based on this basic construction. So enjoy!!!
Featured Bead Sheet
This bead sheet is Not Free.
This bead sheet was made with Christmas in mind. I have a matching Diagonal Green Stripes bead sheet also available. These bead sheets would be great for making beads for Christmas or Valentine's Day!
Recent Addition!
This is the 17th quilt block tutorial in a series on how to make quilt blocks using the new Quilt as You Piece Method.
This Week's Tip
Christmas Card Gift Tags
I am sure you have heard this one before. Use your old Christmas cards as gift tags this year. Just use cookie cutters to cut the front of the cards into fun shapes, punch a hole in the top, use colorful 1/8" wide ribbon for hanging and presto! A great gift tag! Better yet! Get your kids on the action of making these gift tags. You could make them while eating holiday sweets and drinking hot chocolate. What a fun time this would be!
Phrase of the Day
Gingerbread Houses
You can claim your 1000 points at :
Claim Points
Thank you for visiting the newsletter! Just Copy and paste today's word or phrase on the Claim Points page when you get there.