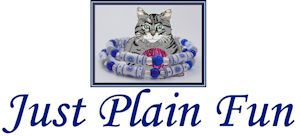 Daily Update - December 24, 2021
What am I Doing?
I am taking a short break from making the quilt videos while I get some Christmas and inventory stuff done. I will get back to the videos once I am finished with my Christmas stuff that has to be done. Friday, December 10, I spent the day making stabilizer beads and 8 little drawstring bags for a game, with a wooden game board, I developed as gifts for a few family members. Perhaps I will show the game I came up with and offer instructions on how to first make the game, then play it. The game board is just a piece of 8"x8" wood, with 144 holes drilled into it, in a 12x12 grid pattern. It uses a standard deck of cards, 2 six sided dice, 4 hand made player pieces, and 22 cribbage pegs, 2 of which are made of metal. Curious? Let me know if you want to know more. It is a game my husband and I are making together.
I am working on a series of Quilt Block Videos done in the Quilt as You Piece method. When I am done, there should be 30 quilt blocks that I will then put together with sashing in between the blocks. I do plan to make a video of putting the quilt together. This is the primary way I make quilts.
The quilt in the photo is the front of the quilt block, the back is the same pattern, just different fabrics. The patterns and materials list are on the site as well, the same day I post the video I make for each block. The very first block, Five Strip Rail Fence is free for everyone, no points needed and no membership needed. Most of the rest of the blocks for this quilt will be for Members. You can get them with points or for $1.99 each or as a Gold member, you will not need to redeem points or pay anything for the PDF files.
Featured Pattern
This pattern is Free on December 24th only.
This Little Fir Christmas Tree resembles the fir trees that are usually used for Christmas trees. It actually has a center trunk and the branches are actually worked on the trunk after the trunk is made.
Featured Bead Sheet
This bead sheet is Not Free.
This bead sheet was made from an image I made jumbling a bunch of Christmas themed graphics together. Then I put it through my Kaleidoscope program and Publisher program to get the effect you see.
Recent Addition!
This is the 17th quilt block tutorial in a series on how to make quilt blocks using the new Quilt as You Piece Method.
This Week's Tip
Cookie Baking Time Saver
If you are going to make alot of cookies this year, remember to mix the dough that needs to be refrigerated the longest first. Then go ahead and mix up and bake the drop and bar cookies first. By the time those are done, the refrigerated dough should be ready for baking. This is what I do when I have about 5 different types of cookies to make in one day.
Phrase of the Day
Merry Christmas Eve
You can claim your 1000 points at :
Claim Points
Thank you for visiting the newsletter! Just Copy and paste today's word or phrase on the Claim Points page when you get there.