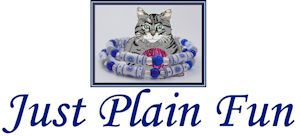 Daily Update - January 23, 2022
Just Plain Fun has been On Line Since January, 1997!! That is over 24 years!
Here is a link to the Way Back Machine that shows what my very first website looked like way back then! It has paper beads! The way back machine took it's first snapshot of my web site on October 16, 1997. It is just a shell of what it actually used to look like but I thought you might be interested in knowing I have been on line for a very long time and plan to be here until I cannot work anymore. This is my full time job. This is how I make my living.
https://web.archive.org/web/19971016093254/http://www.somtel.com/~jbolduc/
What am I Doing?
I am working on a series of Quilt Block Videos done in the Quilt as You Piece method. When I am done, there should be 30 quilt blocks that I will then put together with sashing in between the blocks. I do plan to make a video of putting the quilt together. This is the primary way I make quilts.
The quilt in the photo is the front of the quilt block, the back is the same pattern, just different fabrics. The patterns and materials list are on the site as well, the same day I post the video I make for each block. The very first block, Five Strip Rail Fence is free for everyone, no points needed and no membership needed. Most of the rest of the blocks for this quilt will be for Members. You can get them with points or for $1.99 each or as a Gold member, you will not need to redeem points or pay anything for the PDF files.
Oh My Goodness! I just ordered an Accuquilt Go Big Electric Die cutter! There will be an unboxing video when I get it. I have big quilting plans in the future. If you are interested in knowing about the Accuquilt die cutting system, you can check it out at this link: Accuquilt Web Site. This is a referral link. If you buy anything at their web site, with this link, you will get 20% off of your purchase and I get a discount as well!
Featured Pattern
This pattern is Free on January 23rd only.
This little poncho is fast and easy to make. It starts with a ring and is worked in the round. Once you make one of these, you will want to try to make one for yourself or for your kids! It is easy to adjust for real people! Just switch to yarn and make sure the starting ring fits over the persons head. There is also another version, for regular people, made with vsts, in the wearables section!
Featured Bead Sheet
This bead sheet is Not Free.
This bead sheet's colors remind me of cherry icecream with chocolate chips! Beads made from this sheet would look great with pink, white, clear, brown or pearl beads in any piece of jewelry.
Recent Video
Recent Addition!
This is the 22nd quilt block tutorial in a series on how to make quilt blocks using the new Quilt as You Piece Method.
This Week's Tip
Easy Crochet Necklaces
You can use any decorative crochet braid or rope to make a necklace. Just make the rope, attach a clasp on each end then hang a charm or pendant from the center of it. You may even sew on a few small beads on the rope for an added touch. Or if the holes in the beads are big enough, you could put a few beads on the rope with the larges one in the center. But in order for the crochet rope to show, you may want to put only about 4 large beads on with the charm hanging in the center of them. This would be a good use for gold or silver thread. You could even sell these at craft bazaars.
Phrase of the Day
 Fashion Dolls
Get 1000 Points:
Only 5-6 people out of hundreds are actively claiming points each day. Have any ideas how I can increase this number? What incentives or things would you like to see on the site that will make you want to earn more points? I want to hear from you.
Thank you for visiting the newsletter! Just Copy and paste today's word or phrase on the Claim Points page when you get there.