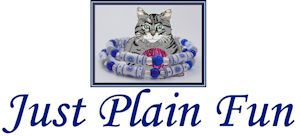 Daily Update - July 18, 2022
Membership is Free!
Enter the Monthly Raffle
Enter the monthly raffle where you can win up to 1,000,000 points! Which will make you a Gold Level Member! No purchase necessary. Click Here to Get More Information!

For the next few months, The raffle will be the same as it has been the April 2022 raffle. Three winners and points for winning but from now on, the winner will be chosen on the last day of each month starting on June 30th. You do need to be a registered member in order to enter for the raffle.
Coming Soon!
Pre-Cut Paper Bead Strips
Pre Cut Paper Bead Strips. One size for now. Starting today, for every order over $35.00, I will include a small packet of paper bead strips that are 3/8" at the wide end, 1/8" at the narrow end and 8-1/2" long. Orders have to be for items that I actually will send you through the postal mail myself. Items such as Slotted paper bead rollers, adjustable paper bead rollers, double hole paper bead rollers, eyelet setters and laminated templates.
In the future, I hope to find a source of paper I can use to offer you for sale at a reasonable price and so you can pick and choose which print you want.
What am I doing?
I have set aside Quilting for a Short While
I need a break from quilting for a short while. I just finished taking care of the diamond drills I bought for designing projects. It took me all week to do it. I am working on a video that shows an unboxing and the stages it takes to get them all stored into their little containers. I hope to post the video by Tuesday, July 5th at the latest. I have more diamond drills coming Wednesday but I want to get started designing the projects. I need at least another week before I get back to the Double Sided Quilt I am working on. Thank You for being patient with me.
Featured Pattern
This pattern is Free on July 18th Only
This granny square is made to have a wreath in the center of it and made in Christmas colors but it could be made with other colors to fit any time of the year. This granny square is the December Square in the Granny Square Book made for the Kindle Fire.
Now the PDF file for patterns that are not normally free are also available for free download for one day only.
Over time, as I feature a pattern each day, when it is no longer free, I will make the HTML page available to anyone who is registered on the site (Not just Gold members.) This will take time, there are over 600 Gold Member patterns on the site. I am changing them to Registered Member patterns one at a time. The PDF file of each pattern will be available for points.
From now on, new patterns, projects and printables I add to the site will still be gold level pages until they are over 2 years old. This keeps things fair to the members who actually paid for membership.
Featured Bead Sheet
This bead sheet is Free on July 18th Only.
Now the PDF file is also available for free download for one day only.
Recent Video
Unboxing and Making My First Diamond Painting
Recent Addition!
This is the 26th quilt block tutorial in a series on how to make quilt blocks using the new Quilt as You Piece Method.
This Week's Tip
Fast Wreath Earrings
To make really fast and easy Wreath Earrings, use the same washers as are in this month's earrings pattern and use all 6 strands of green embroidery floss and a size 11 steel hook and work 20 sc in the ring then for the next round work the following all the way around. Ch4, sc in next sc. Join w/slst to the first sc when you get back to the index.htmlbeginning. Then fasten off, weave all ends into back of work and put a tiny bow on the wreath using red embroidery floss and attach to ear wires.
Phrase of the Day
Making Decorations
Get 1000 Points:
Redeem Points for Downloads
Thank you for visiting the newsletter! Just Copy and paste today's word or phrase on the Claim Points page when you get there.