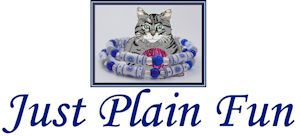 Daily Update - July 29, 2022
Membership is Free!
Enter the Monthly Raffle
Enter the monthly raffle where you can win up to 1,000,000 points! Which will make you a Gold Level Member! No purchase necessary. Click Here to Get More Information!

For the next few months, The raffle will be the same as it has been the April 2022 raffle. Three winners and points for winning but from now on, the winner will be chosen on the last day of each month starting on June 30th. You do need to be a registered member in order to enter for the raffle.
Coming Soon!
Pre-Cut Paper Bead Strips
Pre Cut Paper Bead Strips. One size for now. Starting today, for every order over $35.00, I will include a small packet of paper bead strips that are 3/8" at the wide end, 1/8" at the narrow end and 8-1/2" long. Orders have to be for items that I actually will send you through the postal mail myself. Items such as Slotted paper bead rollers, adjustable paper bead rollers, double hole paper bead rollers, eyelet setters and laminated templates.
In the future, I hope to find a source of paper I can use to offer you for sale at a reasonable price and so you can pick and choose which print you want.
What am I doing?
I have set aside Quilting for a Short While
I need a break from quilting for a short while. I just finished taking care of the diamond drills I bought for designing projects. It took me all week to do it. I am working on a video that shows an unboxing and the stages it takes to get them all stored into their little containers. I hope to post the video by Tuesday, July 5th at the latest. I have more diamond drills coming Wednesday but I want to get started designing the projects. I need at least another week before I get back to the Double Sided Quilt I am working on. Thank You for being patient with me.
Featured Pattern
This pattern is Free on July 29nd Only
This tissue cover is just perfect to cover your boutique box at Christmas time. Of course you could use different colors for other holidays if you like to. It is fairly fast and easy to make.
Now the PDF file for patterns that are not normally free are also available for free download for one day only.
Over time, as I feature a pattern each day, when it is no longer free, I will make the HTML page available to anyone who is registered on the site (Not just Gold members.) This will take time, there are over 600 Gold Member patterns on the site. I am changing them to Registered Member patterns one at a time. The PDF file of each pattern will be available for points.
From now on, new patterns, projects and printables I add to the site will still be gold level pages until they are over 2 years old. This keeps things fair to the members who actually paid for membership.
Featured Bead Sheet
This bead sheet is Free on July 29nd Only.
This bead sheet was made with Christmas in mind. Notice the mirrored stockings have the word joy backwards! Have fun making this sheet into beads!
Now the PDF file is also available for free download for one day only.
Recent Video
Unboxing of an Led Desktop Magnifier Being Used for Diamond Painting
Recent Addition!
This is the 26th quilt block tutorial in a series on how to make quilt blocks using the new Quilt as You Piece Method.
This Week's Tip
Easy to Make Plastic Templates
If you need a plastic template for a sewing project and you plan to use it over and over again, you can get some of those flexible plastic cutting boards from a Dollar Store and make your templates from that. The plastic is easy to cut and the template will last for years!
Phrase of the Day
Holiday Decorations
Get 1000 Points:
Redeem Points for Downloads
Thank you for visiting the newsletter! Just Copy and paste today's word or phrase on the Claim Points page when you get there.