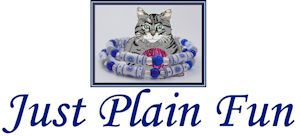 Daily Update - March 9, 2022
I am working on the next Quilt as You Piece Block! I recorded the video on Sunday and hope to edit and upload Monday 3/7. The instructions have been finished, except for the photo of the finished block, for a couple of days. I am not quite done with building my inventory back up but I needed to take a break from that so I can make the next quilt block.
Coming Soon!
Pre Cut Paper Bead Strips. One size for now. More information soon.
What am I Doing?
I am working on a series of Quilt Block Videos done in the Quilt as You Piece method. When I am done, there should be 30 quilt blocks that I will then put together with sashing in between the blocks. I do plan to make a video of putting the quilt together. This is the primary way I make quilts.
The photo is the front of the quilt block, the back is the same pattern, just different fabrics. The patterns and materials list are on the site as well, the same day I post the video I make for each block. The very first block, Five Strip Rail Fence is free for everyone, no points needed and no membership needed. Most of the rest of the blocks for this quilt will be for Members. You can get them with points or for $1.99 each or as a Gold member, you will not need to redeem points or pay anything for the PDF files.
Oh My Goodness! I have an Accuquilt Go Big Electric Die cutter! I am now also an affliate for Accuquilt. I have placed Ads for Accuquilt on every page across the site. If you click on them and decide to make a purchase with the links, I do get a small commission from your purchase.
If you are interested in knowing about the Accuquilt die cutting system, you can check it out at this link: Accuquilt Web Site. This is a referral link. If you buy anything at their web site, with this link, you will get 20% off of your purchase and I get a discount as well!
Featured Pattern
This pattern is Free on March 9th only.
This pillowghan square is almost exactly like the Perky Pillowghan Square. There is a slight variation with the way the corners are worked. And also there is a row of sc on the last round. Plus this is made of all one color.
Featured Bead Sheet
This bead sheet is Not Free.
St. Patrick's Day is coming! Time to make beads for that fun day! Combine the beads with gold findings and white, green or clear beads!
Recent Video
Recent Addition!
This is the 25th quilt block tutorial in a series on how to make quilt blocks using the new Quilt as You Piece Method.
This Week's Tip
Do It Yourself Dry Erase Board
You can make a great little dry erase board by simply laminating a plain white piece of card stock! You can decorate it first if you like. I keep one next to my desk when I want to jot down something I need to remember for the day.
Phrase of the Day
Flipping St Patrick
Get 1000 Points:
Redeem Points for Downloads
Thank you for visiting the newsletter! Just Copy and paste today's word or phrase on the Claim Points page when you get there.