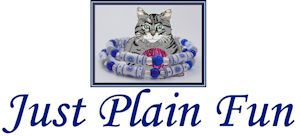 Daily Update - November 2, 2021
What am I Doing?
I am working on a series of Quilt Block Videos done in the Quilt as You Piece method. When I am done, there should be 30 quilt blocks that I will then put together with sashing in between the blocks. I do plan to make a video of putting the quilt together. This is the primary way I make quilts.
The quilt in the photo is the front of the quilt block, the back is the same pattern, just different fabrics. The patterns and materials list are on the site as well, the same day I post the video I make for each block. The very first block, Five Strip Rail Fence is free for everyone, no points needed and no membership needed. Most of the rest of the blocks for this quilt will be for Members. You can get them with points or for $1.99 each or as a Gold member, you will not need to redeem points or pay anything for the PDF files.
Featured Pattern
This pattern is Free on November 2nd only.
This drawstring bag is what I am using in my bathroom to store things I want to keep out of site. I have open shelves and certain things just don't look great out in the open. You could also use this to put goodies in to give as a self wrapped gift.
Featured Bead Sheet
This bead sheet is Not Free.
This bead sheet is made from a granny square from the JPF Crochet Club collection. It is also named after a town in Maine. Beads made from this sheet would be great combined with gold, white, black, orange and brown beads, perfect for fall jewelry!
Recent Addition!
This is the 6th quilt block tutorial in a series on how to make quilt blocks using the new Quilt as You Piece Method.
This Week's Tip
What to do With Snowflakes
Snowflakes and other thread motifs make wonderful appliques for shirts, tablecoths, pillows, quilts, napkins and more! This takes time but all you need to do is position the motif where you want it to be and with matching sewing thread, tack them down using very small stitches about 1/4" apart. There is another way of doing this as well and that is using Ok to Wash it glue from Aleene's. Just brush the glue on the back side of the motif and position it where you want it to be. When it is dry, just tack it down around the outer edges for added security. Imagine a bunch of white snowflakes appliqued to a sky blue tablecoth!
Phrase of the Day
Election Day
You can claim your 1000 points at :
Claim Points
Thank you for visiting the newsletter! Just Copy and paste today's word or phrase on the Claim Points page when you get there.