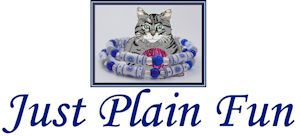 Daily Update - October 5, 2021
What am I Doing?
Yesterday I started adding Sudoku Puzzles to the site. I do plan to add word search puzzles, crossword puzzles, cross stitch and filet crochet charts and new videos as time goes by. They will all be in the Recent Addition section of this newsletter and will only be added when they are ready of course, so the Recent Addition section will only change when I have added something new to the site. I may add recipes as well, not sure about that one though.
I have started making Christmas gifts for my family and today I will be working on a shopping bag for someone in my family. I am crumb quilting it. I do plan to publish the pattern in the future but for now I am working on the piecing. So if you are into crumb quilting, and you are interested in making a shopping bag with crumb quilting, start piecing 2 panels that are 18" x 21", the same size as fat quarters, I will show you how to make a shopping bag with them! You will also need lining of any whole piece of fabric of the same size, two fat quarters or a half yard of cotton cut in half along the fold.

The Recent Addition section of this newsletter will be updated on an irregular basis. This gives those of you who miss a chance, to see the new posting, to get to view them, before they are changed to something new.
Since this month is October, I will be featuring all of the Halloween related patterns whether they are always free or not.
I am working on adding to my inventory of the 3/16" Bead Easy Eyelet Setter! I should have a fresh batch made by Monday night so if you want one, you can order one on Amazon and Etsy! Check These Out Here!
Featured Pattern
This pattern is Free on October 5th only!
This flower is an easy one to make and uses the special stitch, citrus stitch. Of course you can use this flower pattern any time of the year by just switching the colors to suit the season.
Featured Bead Sheet
This bead sheet is Not free.
This bead sheet makes fun and whimsical beads for Halloween! Pair it with black beads for a very festive necklace or bracelet.
Recent Addition!
Check out the new Word Search Puzzle
This Week's Tip
Scrunchie Wreath Ornaments
Just about all scrunchie patterns would make great wreath ornament patterns as well, just work the pattern onto a 2" bone ring or a 3" brass ring. Then decorate the Scrunchie Wreath with a bow!
Phrase of the Day
Sweet Candy Corn
You can claim your 1000 points at :
Claim Points
Thank you for visiting the newsletter! Just Copy and paste today's word or phrase on the Claim Points page when you get there.