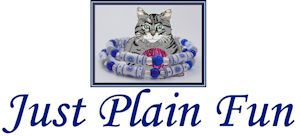 Daily Update - October 11, 2021
What am I Doing?
I am writing up the instructions for an Easy Shopping Bag sewing pattern that is fast and easy to sew up. It uses the burrito roll method and a French seam! I should have it ready in a few days along with a video. I need to finish writing up the instructions so I can show them on the video. After that pattern is done, I plan to work on the sewing case that I showed earlier. By the way, I started hand sewing at age 7, 11 on a sewing machine. I have many more sewing related projects coming in the future.
Since this month is October, I will be featuring all of the Halloween related patterns whether they are always free or not.
I am done adding to my inventory of the 3/16" Bead Easy Eyelet Setter! I have a fresh batch made so if you want one, you can order one on Amazon and Etsy! Check These Out Here!
Featured Pattern
This pattern is Free on October 11th only!
This treasure chest is perfect for Dad to put his pocket change in at the end of the day! Give it to him filled with gold wrap candies! It can also be used in a Halloween decoration!
Featured Bead Sheet
This bead sheet is Not free.
This bead sheet was designed with Halloween in mind but it can be used anytime you want to have fun black cats on your beads!
Recent Addition!
I just added a new Crossword Puzzle for Members. You will need a points account if you are not a paid member to download the PDF File for 20,000 points.
This Week's Tip
Scrunchie Wreath Ornaments
Just about all scrunchie patterns would make great wreath ornament patterns as well, just work the pattern onto a 2" bone ring or a 3" brass ring. Then decorate the Scrunchie Wreath with a bow!
Phrase of the Day
I Love Black Cats
You can claim your 1000 points at :
Claim Points
Thank you for visiting the newsletter! Just Copy and paste today's word or phrase on the Claim Points page when you get there.