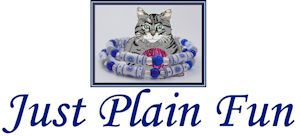 Daily Update - October 18, 2021
What am I Doing?
I am working on the new Hand Stitching Sewing Case and hope to have it finished in a few days. The new case I make will look a little different and hopefully you can use your sewing machine througout the whole process. The one in the photo has a lot of hand stitching on it to put it all together so I have to make some changes as to what materials I use. I don't want the ridges around the top and bottom and I want the zipper to be different. It will be the same size and shape but made in a different way.
Since this month is October, I will be featuring all of the Halloween related patterns whether they are always free or not.
On Saturday, I celebrated my Grandson's 2nd birthday! I took the day off to be with him, my husband, my son and his wife since I could not be there for his actual birthday party. He turned 2 on October 15 but his birthday party was set for Sunday October 17.
Featured Pattern
This pattern is always Free!
This hot pad could also be a potholder by just leaving out the CD. I would recommend using cotton yarn instead of acrylic though for a potholder.
Featured Bead Sheet
This bead sheet is Not free.
Beads from this bead sheet could be combined with black, brown, yellow, gold or clear beads and made into something for Halloween or fall designs!
Recent Addition!
This bag is fast and easy to make and is modeled after those plastic shopping bags that you get when you go shopping in those big box stores. Video Coming Soon!
This Week's Tip
Marking Fabrics for Sewing
If you need to mark your fabric for quilting or sewing and you don't want the marks to stay after washing, you can use Crayola's children's washable markers! I use them all the time and they always come out in the wash. They were designed for children to use so they are meant to wash completely out of fabrics.
Phrase of the Day
Marvelous Monday
You can claim your 1000 points at :
Claim Points
Thank you for visiting the newsletter! Just Copy and paste today's word or phrase on the Claim Points page when you get there.