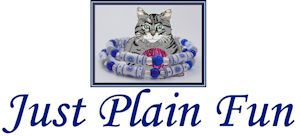 Daily Update - October 21, 2021
What am I Doing?
I have been working on a new Hand Stitching Sewing Case which I hope will be ready by the time you are reading this newsletter. The new case I am making will look a little different and there is hand stitching as well as machine stitching. The one in the photo, is where I am at with it, so far. What you see is the inside of the case. It is not as tall as the first one, I made, but that is they way I wanted the new one to be. As you can see, I am hand stitching the bias binding down. After this particular binding is done, the case will be done and it should be in tomorrow's newsletter along with the new video to go with it. This pattern will not be free. It will be for registered members for 20,000 points, Gold members for no points and $1.99 for anyone else who does not want to be a member.
Since this month is October, I will be featuring all of the Halloween related patterns whether they are always free or not.
On Saturday, I celebrated my Grandson's 2nd birthday! I took the day off to be with him, my husband, my son and his wife since I could not be there for his actual birthday party. He turned 2 on October 15 but his birthday party was set for Sunday October 17.
Featured Pattern
This pattern is Free October 21th only!
This air freshener doll is dressed in a black witch costume. The costume consists of 3 pieces, a hat, dress and cape. I made the costume removable so the doll can where other costumes through the year.
Featured Bead Sheet
This bead sheet is Not Free.
I love the look of this bead sheet! Perfect for Fall, the beads made from this bead sheet would look great with black, brown and gold colored beads!
Recent Addition!
This bag is fast and easy to make and is modeled after those plastic shopping bags that you get when you go shopping in those big box stores. Video Coming Soon!
This Week's Tip
Dispensing 2 Types of Glue
Since I make paper beads and sew, I use two different types of glue, washable and non washable. I keep the glue in 2oz bottles that are the same. So in order to be able to tell them apart, when they happen to be close to each other, I wrapped a 5.25" piece of colorfully printed duct tape on each bottle. I have one that has tie dye colored duct tape on it for the washable school glue and the other one has Zebra print that I use for All Purpose Glue.
Phrase of the Day
Get Costumes Ready
You can claim your 1000 points at :
Claim Points
Thank you for visiting the newsletter! Just Copy and paste today's word or phrase on the Claim Points page when you get there.