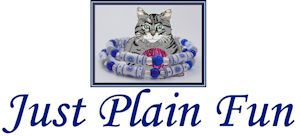 Daily Update - October 22, 2021
What am I Doing?
I am working on a new quilt! Not the one in the photo, but one with blocks that are in the one in the photo.  I have 2 in my house I made over the past 2 years and the way I made the quilts is different than you may have ever seen. They are not traditional quilts. They are not even traditional Quilt as you Go quilts, they are made in a manner that makes them double sided as I build each block. Same pattern layout on the front as on the back. I just use scraps for the back. As I am piecing each block, they are layered and quilted. I don't piece the top and bottom separately, they are pieced and layered at the same time.
The quilt in the photo is the front. I finished this one in January of 2020. The back side is the same pattern but I used different fabrics and is more scrappy. This quilt is my own design. I plan to show you how I make the blocks and perhaps someday I will post the actual quilt patterns as well.
Since this month is October, I will be featuring all of the Halloween related patterns whether they are always free or not.
On Saturday, I celebrated my Grandson's 2nd birthday! I took the day off to be with him, my husband, my son and his wife since I could not be there for his actual birthday party. He turned 2 on October 15 but his birthday party was set for Sunday October 17.
Featured Pattern
This pattern is Always Free!
This crocheted pumpkin Bath Tissue Cover is fast and easy to make and can be completed in an evening. If you would like to make it into a stuffed pumpkin instead, just gather up the bottom edge tight but stuff before closing. This pumpkin is made in rows first, then the stem is done in rounds after the rows are stitched together.
Featured Bead Sheet
This bead sheet is Always Free.
This sheet is perfect for making beads for the fall! Imagine combining black beads with beads made from this sheet in a necklace or bracelet.
Recent Addition!
This sewing case is challenging to make but so worth the effort! Just look how cute it is! Use this case to carry your hand stitching projects in such as English Paper Piecing while you are out and about and have time to do some hand work to kill time.
This Week's Tip
Dispensing 2 Types of Glue
Since I make paper beads and sew, I use two different types of glue, washable and non washable. I keep the glue in 2oz bottles that are the same. So in order to be able to tell them apart, when they happen to be close to each other, I wrapped a 5.25" piece of colorfully printed duct tape on each bottle. I have one that has tie dye colored duct tape on it for the washable school glue and the other one has Zebra print that I use for All Purpose Glue.
Phrase of the Day
Hand Stitching Case
You can claim your 1000 points at :
Claim Points
Thank you for visiting the newsletter! Just Copy and paste today's word or phrase on the Claim Points page when you get there.