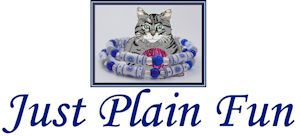 Daily Update - October 26, 2021
What am I Doing?
I am working on a new quilt! Not the one in the photo, but one with blocks that are in the one in the photo. I have 2 in my house I made over the past 2 years and the way I made the quilts is different than you may have ever seen. They are not traditional quilts. They are not even traditional Quilt as you Go quilts, they are made in a manner that makes them double sided as I build each block. Same pattern layout on the front as on the back. I just use scraps for the back. As I am piecing each block, they are layered and quilted. I don't piece the top and bottom separately, they are pieced and layered at the same time.
The quilt in the photo is the front. I finished this one in January of 2020. The back side is the same pattern but I used different fabrics and is more scrappy. This quilt is my own design. I plan to show you how I make the blocks and perhaps someday I will post the actual quilt patterns as well.
Since this month is October, I will be featuring all of the Halloween related patterns whether they are always free or not.
On Saturday, I celebrated my Grandson's 2nd birthday! I took the day off to be with him, my husband, my son and his wife since I could not be there for his actual birthday party. He turned 2 on October 15 but his birthday party was set for Sunday October 17.
Featured Pattern
This pattern is Free on October 26th only
This was a challenging project to design! I had to start the wings over about 4 times to make it the way I wanted it. The body is all one piece, the wings are one piece and then the ears were made last and sewn on last.
Featured Bead Sheet
This bead sheet is Not Free.
This bead sheet is not a scan of wallpaper but the clip art reminded me of old fashioned damask wallpaper and so hence the name! This would also make a great backdrop for a scrapbook page!
Recent Addition!
This is the first quilt block tutorial in a series on how to make quilt blocks using the Quilt as You Piece Method. It's a method I have been using since January 2019.
This Week's Tip
No Crochet Beaded Garland
Use colorful Christmas yarn and assorted beads to make a garland. No need to crochet for this one. You will need a needle with a large enough eye so that you can get the yarn through it and also small enough to go through the beads you want to use. Then to work the beads on so that they will stay on but not be all bunched together, cut your yarn so you have about 30 feet. The tie a bead on one end and put the needle on the other. Then string on another bead, but pass the needle through it twice the same way, then knot the yarn close to the bead so it will stay where you want it. then repeat this with as many beads as you can fit on your yarn. Make each bead about 3/4" to 1" apart. You can use a wide variety of beads this way and get a very beautiful effect depending on what you use for yarn. A metallic yarn with plain beads would be very pretty.
Phrase of the Day
Rail Fence Block
You can claim your 1000 points at :
Claim Points
Thank you for visiting the newsletter! Just Copy and paste today's word or phrase on the Claim Points page when you get there.