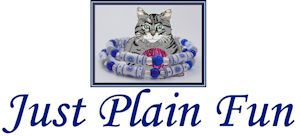 Daily Update - October 29, 2021
What am I Doing?
I am working on a series of Quilt Block Videos done in the Quilt as You Piece method. When I am done, there should be 30 quilt blocks that I will then put together with sashing in between the blocks. I do plan to make a video of putting the quilt together. This is the primary way I make quilts.
The quilt in the photo is the front of the quilt block, the back is the same pattern, just different fabrics. The patterns and materials list are on the site as well, the same day I post the video I make for each block. The very first block, Five Strip Rail Fence is free for everyone, no points needed and no membership needed. Most of the rest of the blocks for this quilt will be for Members. You can get them with points or for $1.99 each or as a Gold member, you will not need to redeem points or pay anything for the PDF files.
Since this month is October, I will be featuring all of the Halloween related patterns whether they are always free or not.
On Saturday, I celebrated my Grandson's 2nd birthday! I took the day off to be with him, my husband, my son and his wife since I could not be there for his actual birthday party. He turned 2 on October 15 but his birthday party was set for Sunday October 17.
Featured Pattern
This pattern is Free on October 29th only.
This hexagon is for October because it has a spider web in the middle surrounded by black and orange stripes. Of course you can use what ever colors you like for what ever month you want.
Featured Bead Sheet
This bead sheet is Always Free.
Beads from this bead sheet would be great combined with white, clear, yellow or green glass beads or gemstones!
Recent Addition!
This is the 3rd quilt block tutorial in a series on how to make quilt blocks using the Quilt as You Piece Method.
This Week's Tip
No Crochet Beaded Garland
Use colorful Christmas yarn and assorted beads to make a garland. No need to crochet for this one. You will need a needle with a large enough eye so that you can get the yarn through it and also small enough to go through the beads you want to use. Then to work the beads on so that they will stay on but not be all bunched together, cut your yarn so you have about 30 feet. The tie a bead on one end and put the needle on the other. Then string on another bead, but pass the needle through it twice the same way, then knot the yarn close to the bead so it will stay where you want it. then repeat this with as many beads as you can fit on your yarn. Make each bead about 3/4" to 1" apart. You can use a wide variety of beads this way and get a very beautiful effect depending on what you use for yarn. A metallic yarn with plain beads would be very pretty.
Phrase of the Day
October Hexagon
You can claim your 1000 points at :
Claim Points
Thank you for visiting the newsletter! Just Copy and paste today's word or phrase on the Claim Points page when you get there.